Galleries
News and Information
Add your photographs to Artistic Photoz!
Have some photographs you want to put online? Want to sell your photographs online? You can for free at ArtisticPhotoz.com! For more information, contact us!
We've Updated the site!
You may have noticed that we recently updated our look and feel. We hope you like it. Our new design will enable us to offer you more scenic nature photography and photographic equipment than ever before!
Whether you're looking for minnesota waterfalls, beautiful nature pictures from northern minnesota, photographs of streams, rivers, lakes or other subjects, you'll find it here.
Now you can easily browse through our artists to find nature photographs and scenic photographs. You can also contact us if you'd like to offer your photographs for sale!
Featured Scenic Nature photograph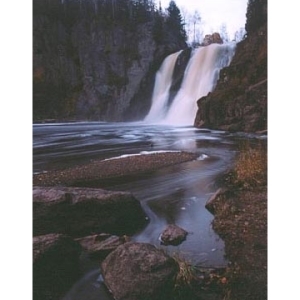 Tettegouche
Nestled about an hour drive north of Duluth Minnesota sits the quiet and peacefull Tettegouche State park. This photograph of the lower falls shows the beautiful browns and tans of late autumn in northern Minnesota. Relaxing and calming, this is photograph is one of my personal favorites.
Buy this photo
Featured photographic product
Fujifilm Fujicolor Pro 160S Color N
Description:
Smooth, natural reproduction of skin tones New color coupler technology delivers exceptionally well-nuanced skin tones and ensures that all hues are consistent from highlight to shadow, regardless of density. Pro 160S offers a gentler tonal curve Unsurpassed gray balance. Gray tones are reproduced with unparalleled neutrality and accuracy, even withina wide range of exposures Significantly finer grain structure. The new film boast even finer grain than their predecessors, with an RMS granularity of 3 (vs. 4 for the current NPS 160 and NPC 160). The result is notably smoother, richer-looking prints, especially at larger sizes. Single-channel printing. All four films in the new Fujicolor Pro line, despite their differences in speedand contrast, can now be printed in a single print channel Optimized for digital scanning and printing. By combining excellent tonal qualities in a wide exposure range (-1 to +3 EV) and exceptionally fine grain, the scanning characteristics of Pro 160S and Pro 160C in digital printing systems, such as Fujifilm's Frontier digital lab system, dramatically improve.
Regular Price: $289.99